Der Freischütz by Weber, Melbourne Opera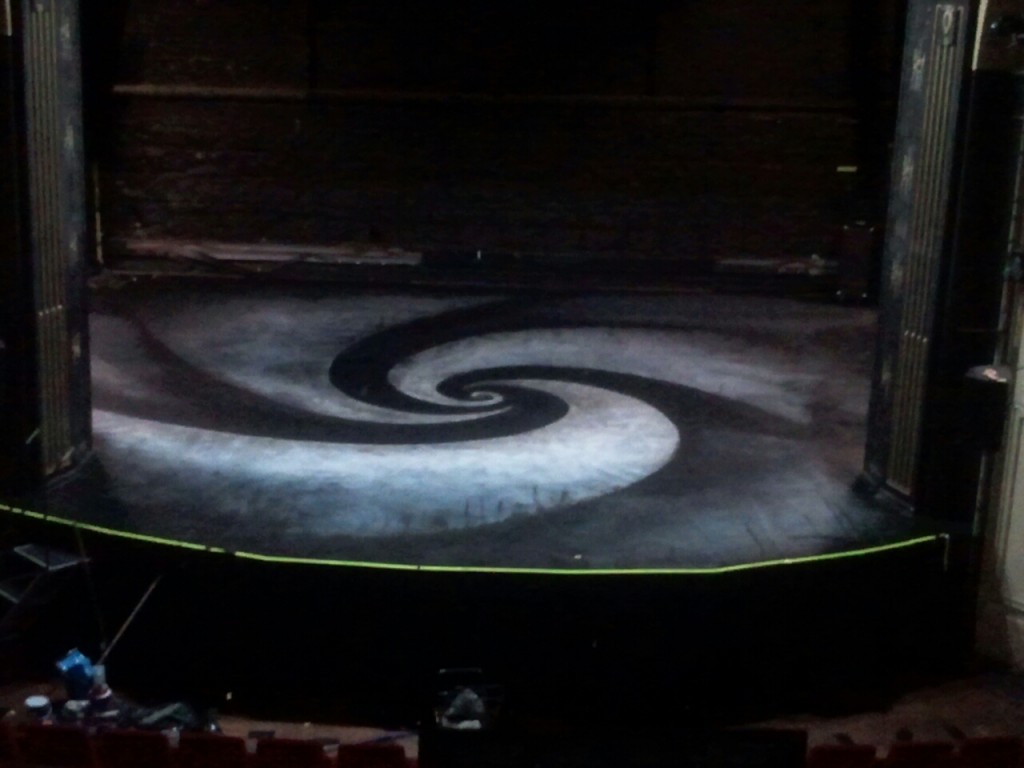 I am currently designing the Set for Melbourne Opera's new production of Der Freischütz (The Marksman) by Weber.  The last time this opera was performed in Melbourne was in 1969.  Der Freischutz/The Marksman  is a strong depiction of sinister forces at work in the life of rural Germany containing much memorable music including the famous Overture,the Huntsman's Chorus and the soprano and tenor arias.
Suzanne Chaundy is directing with Scott Allan lighting and Daniel Harvey Costumes.
The opera doesn't open until January 31st 2015, however we have already started work on the set painting including the floor of the beautiful Athenaeum Theatre.  Much inspiration has come from the German Expressionism of the 1920-30s especially German silent films.  Without giving too much away, it is a world in black and white but with a splash of colour.  I also must thank the very talented set painter Sally Martin for working with me.